GRB's Senior Vice President, Residential Mortgage Manager Mike Pulver weighed in on a recent Rochester Business Journal article regarding rising interest rates and the state of Rochester's residential mortgage market.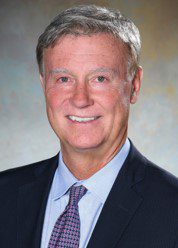 While the Mortgage Bankers Association (MBA) is predicting a drop of as much as 40 percent in mortgage originations due to interest rate increases and less refinance business, Pulver notes in the article that there is still a robust purchase market locally.
"We're on track to do as much business this year as we did last year because we weren't reliant on refinance business," said Pulver.
While national lenders are already instituting layoffs, community purchase-money lenders like GRB remain stable from a staffing perspective. For buyers and Realtors, this means the bank is able to maintain turnaround times for processing and underwriting to ensure purchases close on time.
If you want to see the complete article, go to the RBJ's website (you may need a subscription to access the article).
To reach GRB's mortgage team, go to our website or call 585.427.9200.
---