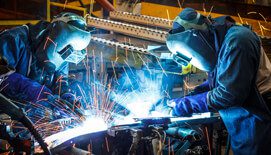 GRB is a leading SBA lender in the Rochester region. The mission of GRB and the SBA are very well aligned. Like GRB, the SBA wants to help local businesses grow and prosper. Together, we accomplish this goal by making low-interest loans available to new and growing businesses in the Rochester region.
Why GRB for SBA Loans?
GRB carries "Delegated Lender" status with the SBA. This is the highest level of authority granted to process and close SBA loans.
We are an experienced SBA lender. Genesee Regional Bank is a top SBA Lender in the Rochester area. Inb 2021, the bank closed 37 SBA loans totaling more than $20 million. We are proud to note that those small business loans supported 891 jobs in our community.
GRB provides dedicated, personalized service. Our Commercial Banking team has experience with businesses of different sizes and in a wide range of industries.
Online and mobile convenience. Of course, GRB offers competitive rates and convenient online and mobile banking tools to manage your accounts and loans with ease.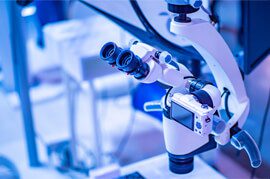 Business Lending for this Community
In a normal year, GRB helps new and established businesses secure SBA funding for growth. But 2020 was anything but normal. Stepping up, GRB assisted more than 575 businesses in our local community with their Paycheck Protection Program (PPP) loans. As the COVID pandemic rocked our nation, GRB helped local businesses stay in business.
Nearly 35% of GRB's PPP recipients were were new-to-GRB customers. They needed help and GRB answered the call. GRB continues to work with these businesses to submit their paperwork for loan forgiveness and ensure that these employers — businesses our community depends on — not just survive, but thrive.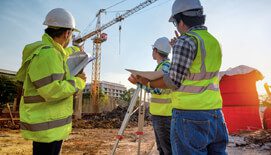 SBA loans can be a great tool to help support business growth. Your GRB Commercial Banking representative will work closely with you to understand your business goals. Working together, we can help you make the right financial decisions for your business.
---
Commonly Asked Questions About SBA Loans
What are SBA loans?
The U.S. Small Business Administration provides a number of loans, grant and funding programs to small businesses. The SBA has microloan programs for financing up to $50,000 and works with designated financial institutions, like GRB, to access larger funding amounts. An SBA loan is partially guaranteed by the government, which helps to eliminate some of the risk for the financial institution issuing the loan. The SBA also offers funding for disaster assistance. This was fundamental in keeping small businesses operating during the pandemic through Paycheck Protection Program (PPP) loans.
How do I apply for an SBA loan?
The SBA provides a number of good resources for building your business plan and determining the type of funding you may need. But when it is time to apply for a loan, you will be working with an SBA lender like GRB to guide you through the application and approval process.
If this loan is government backed, why do I need to put up collateral?
The SBA requires banks to underwrite loans as if there was no government backing. So GRB uses the same collateral requirements on an SBA loan as they would any other small business loan. GRB will work with you to ensure that you are comfortable with any collateral arrangement for your government small business loan.
How long will it take to obtain financing?
There are many factors that determine how long the SBA process takes. It is dependent on meeting the SBA requirements and providing all the necessary documentation. But as a SBA Delegated Lender, GRB has the ability to process and close SBA loans in the most efficient manner possible.
Does the SBA provide support to specific types of businesses?
Yes, the SBA does make special programs and resources available to women, veterans, minority, Native American, and rural business owners to help level the playing field. These resources can include special funding opportunities, education and development resources, mentoring programs, partnerships with other government departments, and more. In addition, the SBA provides a certification program for these businesses that can help open doors to new opportunities.