New year. New goals. When planning out your next 12 months, don't forget to consider your financial wellness and what steps can be taken to strengthen your financial health. Get started with theses three simple, but crucial steps to help make 2023 a financially fantastic year.
Save More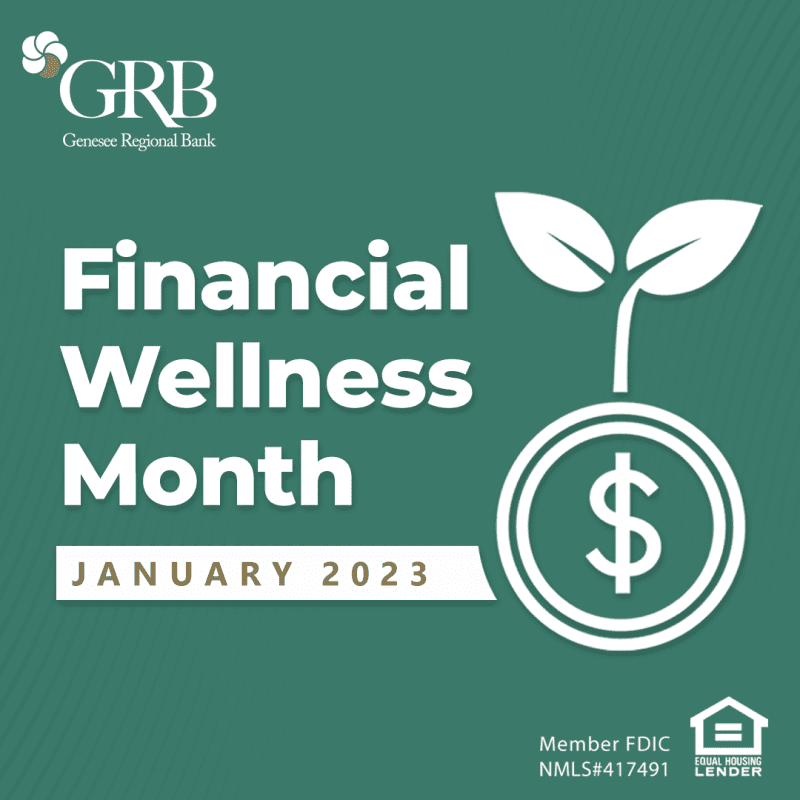 Saving more is something we all say we will do every time the ball drops on the New Year's. But budgeting and setting achievable goals for yourself can help that plan become a reality. By next year, you'll be able to put yourself in a better financial positon. Start by increasing your 401(k) contribution, setting up transfers to high-yield accounts, and simply being more aware of your spending. Use an app to track spending categories or try a Certificates of Deposit (CD) to save money and help combat inflation. 
Prioritize your Credit
If you have less than stellar credit (score of under 670), improving your credit should be high on your financial to-do list. Your credit score has a significant impact on your ability to obtain loans at a competitive interest rate. Paying down and paying off credit cards and other debt can raise your score. Keep paying bills on time and in full, set up autopay, and pay off long-standing debt. Doing that consistently will raise your score and boost your credit health. Look for additional tools that can help you understand which credit cards and other debt should be paid first to provide the biggest boost to your financial health.
Build a Budget – and Stick to It
Budgets can at times feel constricting. But tracking your spending, and knowing how much you have to spend, is critical to meeting long-term financial goals. A clear budget sets you up for success by actively monitoring how much you have available to save and spend.  Starting with your fixed expenses and working out from there allows you to stay in control of your spending while being able to see where your money is going each month.
For more tips and tools on building financial strength in the 2023, go to GRB's Financial Wellness page.
---