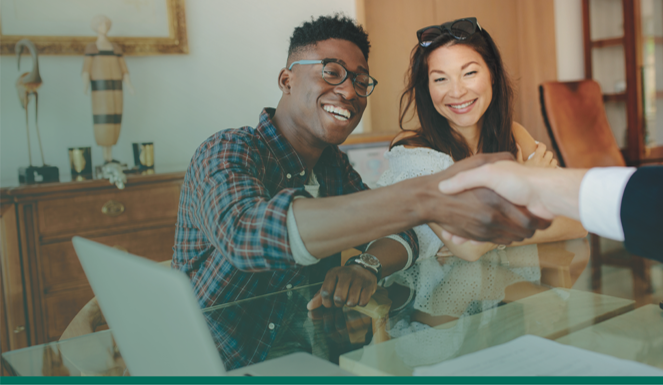 GRB RateRelief
We know many buyers are wondering how to finance a home in a higher rate environment.
But at GRB, we work hard to make the goal of homeownership attainable. But in a dynamic rate environment, it can be difficult for buyers to feel confident about when is the right time to enter the housing market. The real answer is there's never a "right time." Rates have and will always vary throughout the years – but a home is an investment that endures.
With GRB's RateRelief Program, buyers can rest assured that their decision to purchase a home is well supported, and backed with confidence by a local community bank. Eligible applicants that purchase a home at the current rates will have the opportunity to refinance their mortgage through GRB at no additional cost, should rates drop within 2 years of the purchase date.1
Buy with Confidence. Refinance with Ease.
The purpose of the RateRelief Program from GRB is to ease interest rate concerns for current buyers and provide a clear path to refinance, should mortgage rates fall between the time of closing to December 31, 2025. Approved applicants will have the following fees waived when applying for their refinance with GRB:
Processing Fee
Underwriting Fee
Appraisal Fee
Eligibility
To be eligible for GRB's RateRelief Program, borrowers must adhere to the following requirements:
Close a government-backed or conventional mortgage loan (portfolio loans are not eligible)
Initial program application submitted and approved within the active program window2
Apply and qualify for a refinance with GRB
Successfully complete seven (7) on-time mortgage payments prior to closing on refinance
1 Borrowers must meet credit and income requirements at the time of refinance.
2 GRB reserves the right to suspend offering this mortgage program to new borrowers at any time and without prior notice. Borrowers with a mortgage application in process prior to program cancellation will still be considered eligible.
Contact Us