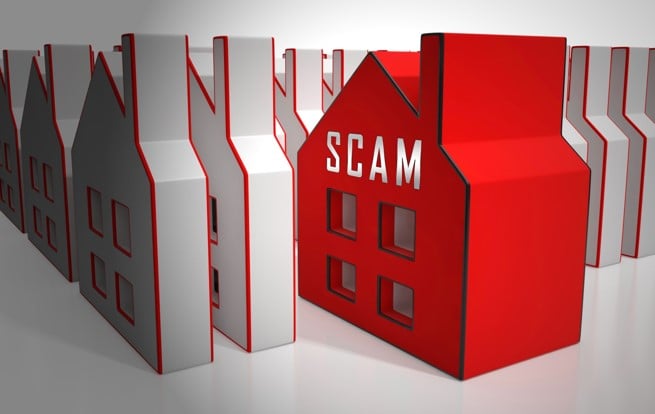 Almost from the minute you close on your new home, you receive a multitude of offers for dozens of home-related services. It's all part of being a new home owner. That is, until the offers cross the line into scams.
Like it or not, the information about a home purchase and the terms and conditions of the mortgage loan are recorded among the land records in the jurisdiction where the property is located. With many jurisdictions offering online access to public records, it is easier than ever for unscrupulous individuals to use the details available about your home purchase to perpetrate any one of a number of scams targeted at new home owners.
Typically, these scams use the public details about your home purchase to try and gain access to more of your personal information (credit card numbers, bank accounts, social security number, etc.) or to simply bilk you out of your hard-earned money by making you buy a product or service you don't need. Scammers will often use your lender's name and the mortgage amount to look "official." Some even create fake documents and websites using your lender's logo or may try to impersonate your lender in phone calls to gain your trust.
"Buying a home is such a big step and everyone wants to do everything right. Scammers take advantage of that state of mind and leverage the few details they have from public records to prey on home owners," said Meghan Antonitto, Genesee Regional Bank's Risk Management Officer.
Common scams include:
Purchasing unneeded mortgage protection insurance – While there are legitimate insurers, many of these offers are phrased to appear as if the mortgage insurance the home owner may have purchased through the lending process is inadequate and additional insurance is required. Always contact your lender if you have questions about your mortgage terms.
Unpaid utility bills – A "representative" from a utility company calls the new home owner explaining that the previous owner of the home still has outstanding bills due. In a threatening tone, the representative tells the new home owner to send a check or pay by credit card to eliminate the debt. Otherwise, the electricity will be cut off or the needed service (cable, water, etc.) won't be provided.
Mortgage payment administration – After closing, the homeowner receives a solicitation from a company that promises to administer payments for a bi-monthly mortgage which promises to save them "lots of money" over time. This intermediary administrator charges a hefty processing fee and a smaller—but not insignificant—monthly fee, which is often not revealed until it's too late.
Antonitto recommends that new home owners be on high alert in the weeks and months right after they close on their home. The problem can be complicated by legitimate information the home owner may receive as a follow up to their mortgage transaction.
"Home owners do receive additional communications from their lender, perhaps a notification saying their loan has been sold or even a satisfaction survey, in the weeks following their closing. It can be difficult to tell what is real and what is not," said Antonitto. "If a home owner is having trouble discerning whether a letter or notification is genuine, they should contact their lender immediately."
While the introductory offers for landscaping services can be helpful, home owners need to be vigilant as they settle into their new home. Scammers know just how to use your home purchase details against you.
---