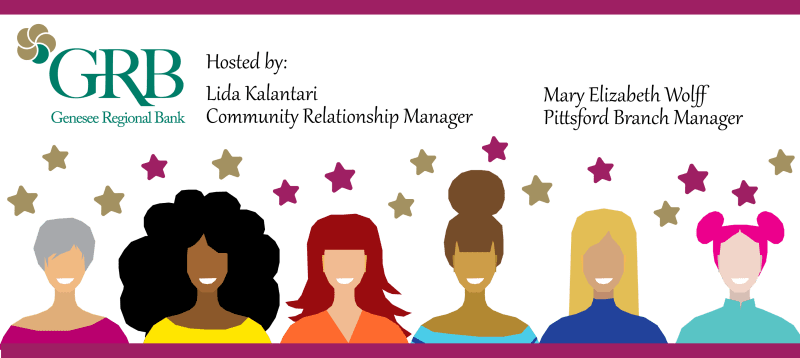 Inaugural Women's Networking Event Featuring:
Tanvi Asher of Peppermint
Tanvi Asher was just 25 years old when she decided to open her Peppermint boutique in Rochester. Her store features awesome (and affordable) fashion items and a full line of unique "585-themed" gifts paying homage to the ROC.
Tanvi had her humble beginnings selling her handmade scarves at different local craft shows but quickly expanded to include clothing and small gifts. As the popularity for apparel grew, Tanvi decided it was time to have a small storefront. That storefront is nestled in the heart of historic Culver Rd Armory with a strong local and national presence.
Listen to her story and be inspired by other local women who want success for themselves, their companies and our community.
Shop the Peppermint mobile boutique.

Cool weather. Cool fashion.
Event details
Monday, Oct. 7
5:30 to 7:30 p.m.
Genesee Regional Bank Headquarters
Winton Board Room
Yes, I'll be there!
RSVP by Wednesday, Oct. 2