(Updated January 2022)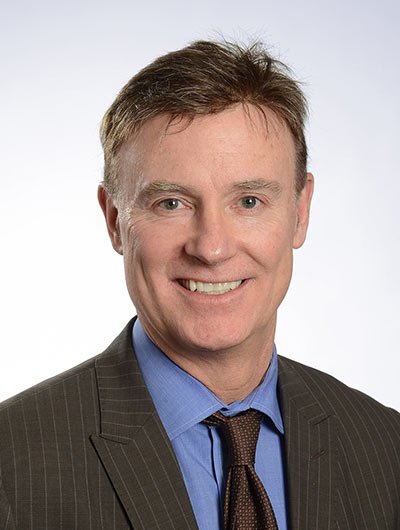 A Message from Genesee Regional Bank
Residential Mortgage Manager Michael R. Pulver
As we begin the new year, I want our Realtors, vendors and customers know that we intend to continue providing full-service financing options for residential home purchases.
While there are some challenges associated with conducting business in this environment, we want you to know that we are doing everything we can to provide a safe, secure and streamlined mortgage process. This includes offering services such as:
A completely digital application and document submission process.
The ability to conduct videoconferencing sessions to "meet" with buyers.
Mortgage eClosings to minimize the time spent at the closing table to less than 20 minutes, in most cases.
Developing financing sell sheets for properties to assist you in the sales process.
E-filing for closings, available in Monroe and most counties in New York state.
We are committed to following health officials' recommendations for social distancing and have implemented a comprehensive work-from-home strategy for our loan originators, processors, underwriters and closing teams.   
If there is anything more we can do to assist you, please contact me directly at [email protected].
Is GRB open?
As a financial institution, GRB provides an essential service for businesses and consumers in the community. We remain open and actively serving our customers. As noted above, we are taking additional health and safety precautions and encouraging the use of technology in order to minimize close personal contact. That said, we are still available for in-person meetings at the discretion of the Loan Originator and the customer.
If the clerk's office is not open can a mortgage still close?
Yes. Genesee Regional Bank files mortgage recordings electronically for all counties that permit e-filing. Most local attorneys work with title companies that also provide "gap insurance" if a filing delay were to occur.
Will contract closing dates be met?
At this time, we are not seeing any imminent delays. We continue to monitor any changes closely for our loans in process.
Is GRB still taking new loans?
Absolutely! GRB has a work-at-home strategy deployed and we are ready to serve our customers.  Even though we love meeting customers in person, we are prepared to continue providing full-service mortgage and refinancing services electronically. 
We use a robust online mortgage application solution that provides for digital uploads when submitting documentation and e-signature capabilities.
We remain vigilant, however, regarding other critical resources or additional health and safety recommendations that may impact the loan process. We encourage you to check our website frequently for updates.
If a borrower has a mortgage commitment but is currently not working (laid off, on leave, furloughed, etc.) because of the Coronavirus, can they still close?
We understand how challenging this is for homebuyers. While each case is unique, borrowers either need to be at work or have a definite return-to-work date in order to close. Borrowers should contact their Loan Originator to discuss their specific situation.
A potential buyer was pre-approved, but now they're not working. They expect to go back to work at full pay. Can they still go ahead and put in an offer to buy a home?
A pre-approval takes into consideration the homebuyer's financial situation at the time it was issued. If their financial situation has changed, the pre-approval may not be valid. We encourage potential buyers with concerns to contact their Loan Originator.