Save time and money with fewer trips to the bank. GRB offers a complete product suite to help businesses deposit checks at the office or on the go!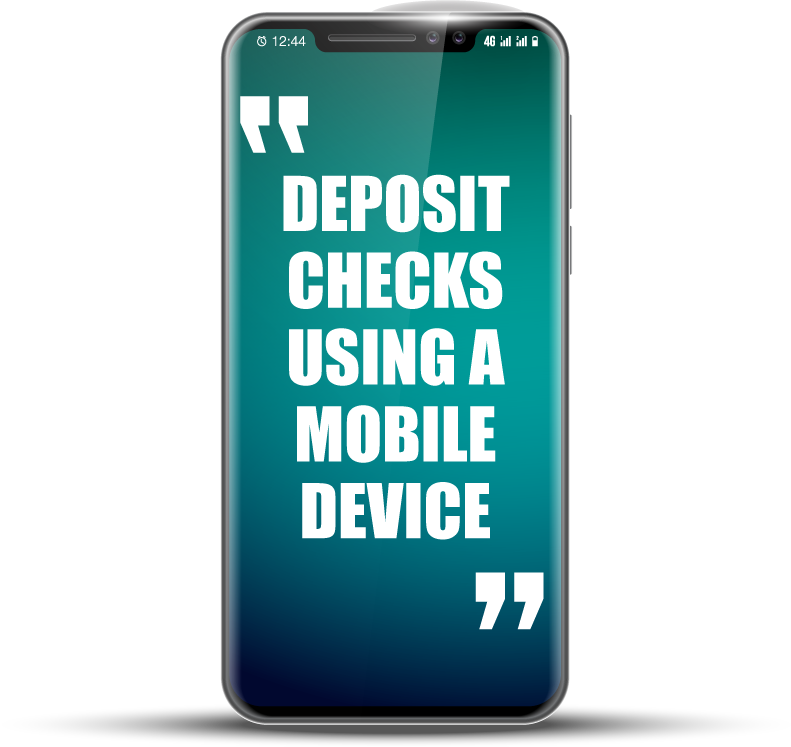 GRBmobile Deposit for Business
Deposit checks for your business wherever you want, whenever you need to. For businesses that do not need full check scanning capabilities, the GRBmobile Deposit for Business via GRB's Treasury Management may be the answer. Mobile Deposit for Business lets you deposit checks directly from a mobile device or smartphone, no matter where you are. That versatility improves your cash flow, plus it saves money and fuel getting to and from the bank. It also lets you and your employees stay focused on your business, whenever and wherever it happens.
Securely deposit a check to your business account using a smartphone camera
Deposits can be made until 7 p.m. Monday-Friday (excluding holidays) to be considered for that day's business
View deposit status online, manage transactions and view reports via GRB Treasury Management
Limit of 5 checks per day, total amount not to exceed $10,000 a day. For higher volume check users, please see below or contact our Cash Management team for information on Virtual Check Deposit
The GRB Treasury Management app is available for iPhone/iPad or for Android
Virtual Check Deposit
Managing lots of checks? Our Virtual Check Deposit service provides a fast and flexible way to make deposits without ever leaving your business.
This cost-effective solution provides you with a scanner and a secure, web-based interface to deposit checks directly into your account.
It's safe and simple, not to mention:
Convenient: Scan checks any time you want. The user-friendly scanner can process either single checks or batches.
Efficient: Cut down on lost productivity and costs of driving to the bank, and making deposit tickets and check copies for record keeping.
Always ready: Fund deposited before 7 p.m. are effective same day, with next-day availability.
All training, support, and maintenance are provided free of charge by GRB.
Need More Information?
Contact GRB's Cash Management Team