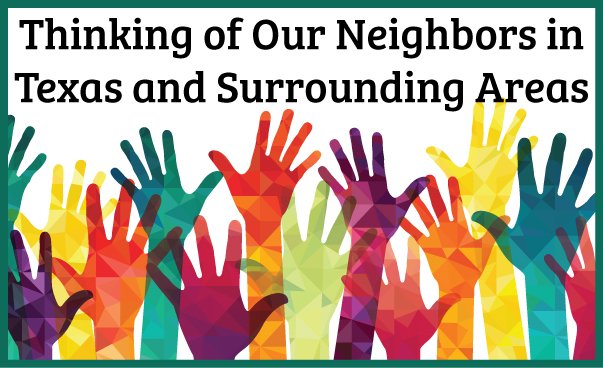 Although GRB is usually focused on helping those in the Rochester region, it's impossible to ignore the misery that those in Houston and surrounding areas are feeling in the aftermath of Hurricane Harvey. Like many here in our area, GRB is ready to help.
We have already placed a donation with the local chapter of the American Red Cross earmarked for Hurricane Harvey relief efforts and our mortgage team is donating $25 on every application taken in the month of September to the Greater Houston Community Foundation.
We know that many of our friends and associates in the community are also helping out. The Weather Channel has a list of recognized organizations that are currently assisting with relief efforts. We also want to pass along a cautious reminder about responding to email requests for donations. This week, the FTC issued an alert warning consumers to be on the lookout for scams and Krebs on Security reports that hundreds of new Web sites using "hurricane" and "harvey" have been registered in the last few days.
We know the recovery effort in Texas and the Gulf Coast will be long and difficult. Today, we keep those who are struggling in our thoughts, say thank you for what we have, and take stock in being part of a community that reaches out to help those in need, wherever they are.
---