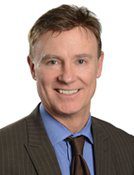 GRB is pleased to announce it will be hosting two mortgage education sessions for military veterans at 10:30 a.m. and 1 p.m. on Thursday, July 20 at the Veterans Outreach Center (VOC), 459 South Avenue, Rochester, NY 14620.
GRB Mortgage's Senior Vice President, Residential Mortgage Mike Pulver will provide information on the Rochester real estate market, low- and no-downpayment mortgage options, grant programs, credit, and other financing options.
You do not need to be working with the VOC to attend these sessions, all veterans are welcome! No need to RSVP, just mark your calendar and come see us to take the first step toward home ownership!
---