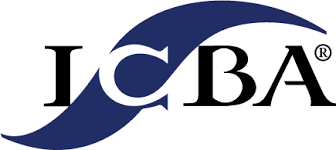 GRB is proud to announce that the bank has been recognized by the Independent Community Bankers of America (ICBA) on the 2023 list of "top-performing community banks" in the most recent edition of "Independent Banker" magazine. Ranked at no. 24 in the more than $1 billion asset category, GRB also appeared on the ICBA list in 2021 and is the only New York state bank on the nationwide 2023 list.
ICBA's calculations aim to recognize community banks that are consistent high performers. Using FDIC data, it looks at pre-tax return-on-assets (ROA) figures from the past three years, with the most recent year weighted at 3x, second most recent year at 2x and third most recent year at 1x. ICBA divides the community banks into three broad segments based on asset size and ranks each segment based on the three-year weighted average ROA. GRB's three-year average pre-tax ROA of 2.25% puts it among the top 1.88% of community banks in all 50 states. In the northeast, only four community banks were part of this year's ICBA list of 75.
"Both the uncertainty of the last few years and the recent interest rate increases have taken a toll on the banking industry as a whole. At GRB, we are pleased that the Bank remains strong financially and continues to effectively serve our clients and the local community," said GRB President and CEO Philip L. Pecora.
Pecora also credits GRB's continuous technology investments and high-performing workforce with creating a strong culture of service that resonates with local customers.
"Our investment in technology made it possible to react quickly during the pandemic, but it is our people who continue to make sure that our customers receive the superior level of service that sets community banks, like GRB, apart," said Pecora. "We strive to cultivate a customer-centric, relationship-driven culture at GRB, which is a key factor in the Bank's ongoing success."
Over the past three years, GRB was recognized for a number of other accomplishments, including earning Diamond Award status from the U.S. Small Business Administration, being named to the "Greater Rochester Chamber Top 100" list of fastest-growing privately owned companies, and being recognized as one of the "Best Companies to Work for in New York" by the Society for Human Resource Management.
---