GRB is on the Move, Just in Time to Celebrate National Small Business Week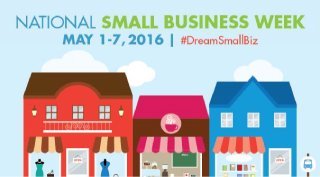 In a carefully executed plan involving no fewer than a million moving parts, GRB completed the move to its new corporate headquarters last weekend. We are up and running from our new location at 1850 South Winton Road in Brighton, just off I-590, and just in time to celebrate National Small Business Week (NSBW).
Sponsored by the Small Business Administration, NSBW celebrates the small businesses that create "nearly two-thirds of net new jobs in the U.S. and employ more than half of all Americans." As a small business ourselves, this is what makes the move to our new headquarters so exciting. Our move means that our clients and partners here in the Rochester region are growing, too.
So, happy National Small Business Week to our clients, partners and all Rochester small businesses! You took a leap of faith and made your business dreams come true. You have grown, expanded your services and helped make the Rochester community a dynamic place to live, raise a family and do business. Your innovative spirit and hard work inspire us every day at GRB. Congratulations!
And if you're in our new Winton Road neighborhood, stop by and visit us!
---