Theft and fraud are problems day to day. But when you travel, the risk can increase. Follow these tips before, during, and after to make sure your money and your identity remain safe and secure while traveling.
Before you leave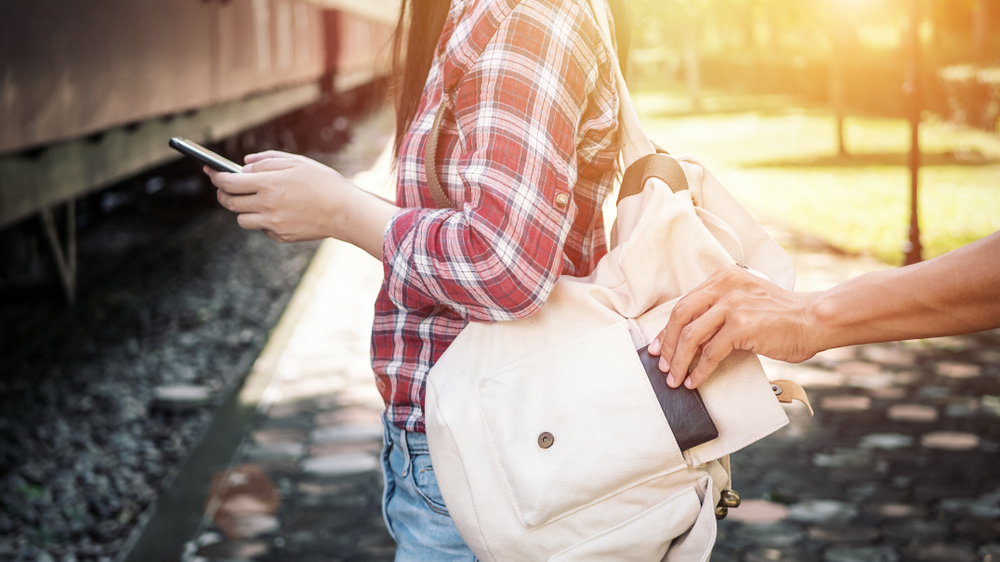 Call your bank and credit card companies: Let them know your itinerary to avoid service disruptions. You can also choose to temporarily freeze any financial accounts you won't need while traveling.
Don't share your travel plans online: It's exciting to talk about your upcoming vacation plans on your socials, but you could be giving fraudsters a helpful heads up. Only share your plans with people you trust.
Put your mail on hold: Nothing says, "Nobody's home" like a stack of mail or newspapers. You can een sign up with the USPS to put your mail on hold using their online portal.
Be prepared
Eliminate unneccessary items from your wallet: Only bring cards and identification that you plan to use. All other identifying information should be removed.
Keep luggage tag info to a minimum: A phone number and last name are adequate to recover lost luggage. Don't provide thieves with your full address, email address, or other information on your luggage tag.
Copy important documents: Keep copies of important documents in a separate, safe place when you travel. This includes passports, driver's licenses, credit cards, etc. If anything is misplaced or stolen, these copies will be critical.
Add security options to your devices: Implement multi-factor authentication and set up recovery steps for critical apps. Take advantage of PIN code and biometric scanners on phones, tablets, and laptops. Also, consider installing an app to help locate your devices if they get lost or stolen.
While you are away
Don't share your itinerary in real time: Again, social media accounts contain a treasure trove of information that can be used to steal your identity or even plan a theft of your home or hotel. Continue to be cautious about what you post on your socials.
Think safety first when accessing cash: When using ATMs, try to find ones that are monitored by security cameras or secured in a bank lobby. This will reduce the risk that a skimmer has been installed in the ATM or that thieves can watch your transaction.
Avoid using public WiFi for financial transactions: Be careful when using public WiFi. Identity thieves may try to hack these connections and steal your personal information.
Lock up important documents and valuables: If your vacation stay has a safe, use it. Lock up important documents, jewelry, devices, identifiable information, and extra cash and credit cards.
When you return
Review your bank and credit card account statements: Make sure you can identify all the charges and that the dates and locations match up with your itinerary. If they don't, contact your bank or credit card company immediately. Don't forget to let your bank and credit card companies know you've returned from your vacation.
Update account passwords: If you were forced to access any of your accounts from a public computer or public WiFi, change the passwords on those accounts for added security.
Shred sensitive documents: While some of your recipts may recall fond memories of your travels, they also contain important private information. Consider shredding items such as boarding passes, flight itineraries, and rental receipts.
Vacation should be a relaxing and wonderful experience, but to stay safe and secure while traveling requires special attention. For additional information on fraud and security, check our website. If you have any concern about fraud on your GRB accounts, please call us or contact us online.
---