We've all heard it – younger generations aren't spending like generations before, but it doesn't take long to understand why. With the rising cost of tuition and subsequent increase in student loan debt, it became challenging for young graduates to gain access to loan programs that allowed them to purchase a home. But that changes with the Federal Housing Administration's (FHA) new lending guidelines for homebuyers with student loan debt.
Effective immediately, the Mortgagee Letter (ML) 2021-13, or, Student Loan Payment Calculation of Monthly Obligation, updates the monthly mortgage payment calculation for borrowers with student loan debt who apply for FHA-insured mortgages. This update will provide greater access to mortgage credit for homebuyers with student loan debt.
The announcement enhances FHA's ability to serve one of its core demographics—first-time homebuyers. Over 80 percent of FHA-insured mortgages are for first-time homebuyers on average each year. Of those buyers, the FHA estimates that more than 45 percent also have student loan debt.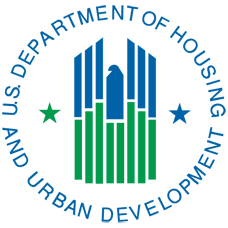 If you are a prospective homebuyer with student loan debt and would like to learn more about the changes to the FHA loan program, read the official Press Release.
If you're ready to begin the search for your home, contact us today! We'll get you in touch with our Mortgage Team and discuss the options available to you.
You worked hard for your degree, now let us work for you to make homeownership a reality. Let's get you home, today!
---