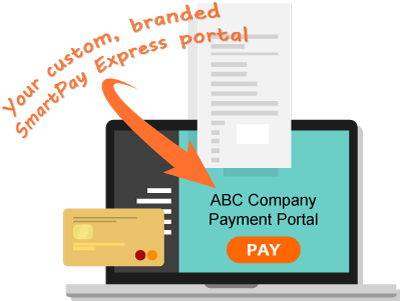 In PC World's latest report on payment processing: "49% of small business owners say customer demand is their driving decision maker for new payment options, and 37% are looking to invest in accepting mobile payments over the next year." Find out more about the advantages and costs of accepting online & mobile payments at our next Webinar.
Working with the local team at Genesee Regional Bank, your business can have a custom-branded online portal where you can collect payments 24/7. This provides added convenience for your customers, streamlines your payment processing efforts and improves cash flow for your business.
Please register for one of the Webinars below to find out more about SmartPay Express.
There is no cost to attend, but spaces are limited so register today. If you need help logging in to in to a Webinar, please use the Webinar Guide.
Next Webinar: Improve Cash Flow with Online Payment Portals
10 to 10:30 a.m.
Thursday, March 22
Watch a Video About the SmartPay Express Branded Payment Portal