Mortgage Originator, Rochester
NMLS #471630
[email protected]
1850 S. Winton Road
Rochester NY, 14618
cell: 585.402.5084
office: 585.267.8809
fax: 585.427.7888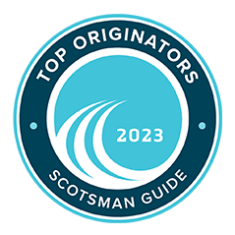 With years of experience in the financial services industry and a background in personal finance, Joe brings an array of qualities to the mortgage process that help his clients easily understand the complex home buying and mortgage process.
Joe was born and raised in the Rochester area and received his MBA with a concentration in management from St. John Fisher College. This gives him an insider's appreciation for the Rochester area and its residents.
Joe is a firm believer in building relationships on the basis of trust. In 2010, he founded a professional networking group, Rochester Business Now (RBN). With this organization, Joe is able to help his clients far beyond the scope of mortgage. Through RBN, he has a wealth of resources he can turn to for ancillary services. Additionally, Joe donates his time and expertise as a member of the Salvation Army Finance Committee.
As Vice President of the Italian American Business Network and a delegate for the Italian Civic League, Joe has put an emphasis on the involvement of young professionals in the Rochester area.
At GRB, Joe has direct access to resources, support, a high level of technology, and multiple financing options for his customers. He stands ready to assist you or anyone you refer to him. Joe's greatest joy is his ability to help individuals and families reach their financial goals.
Testimonials
"I want to say thank you for all your work and prompt service with helping my Dad and me. Trust me, it did not go unnoticed – remember the best form of advertisement is a woman's mouth! Thanks again for all your help; my Dad and I appreciate it more than you know!"
-Karen Wagner
---
"I wanted to reach out and express my thanks to you for all of your help along the way with the purchase of my first home. From the beginning you were fluid with information and conversation and laid out everything needed in each step of the process. Your ability to respond back via phone call, email or even text message made this very easy….even with my overnight schedule. I've told many people how easy this First Home Club program was with your assistance and hope to send many more your way after the positive outcome and journey I had. Again, thank you and I am very appreciative of all the hard work you put into this."
-Gary H. Reilich
---
"From pre-qualification to application to mortgage commitment, this was one of the smoothest mortgages ever. Joe communicated at every step of the process so my buyers knew exactly what to expect. Thanks!"
-Ed Jackson, Licensed Associate Broker, Nothnagle Realtors
---
"I have to tell you that you have been VERY responsive throughout this somewhat difficult process. You have no idea how unusual that is in this business, or maybe you do. Thanks for keeping me updated.  I do my best to make sure that my buyers know where we are and what is coming."
-Ellen Carr, Licensed Real Estate Salesperson, RE/MAX Realty Group
---