Let the team at Genesee Regional Bank (GRB) be among the first to welcome you to Rochester.
We know there's a lot to do before you start your new adventure, and we want you to know that GRB is here to help.
One of the first priorities is finding an affordable home. And when you do, GRB will help you make sure obtaining your mortgage and closing on your home is as easy as possible. We've been a mortgage partner to many UofR employees – being an advocate through the entire process, from application and approvals, to closing!
We're here to help you, simply complete a contact form and we'll get started working for you!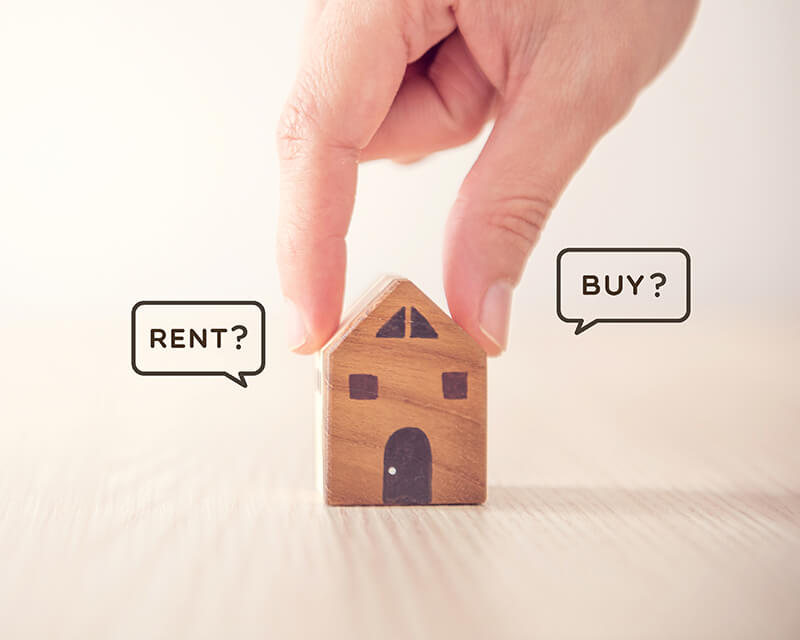 Rent Vs. Buy – You Can Afford a Home
Rochester offers many affordable – and beautiful – neighborhoods that can make it a great move to buy a home and build your financial future while you work here. In addition to generous loan and grant programs like the University of Rochester's University Home Ownership Incentive Program (3+3+3), GRB has extensive experience with qualifying guidelines for doctors. GRB also offers a $550 discount on closing costs to all University employees. You can buy a home instead of renting!
Earn Up to $9,000 Toward the Purchase of Your Home*
When you purchase a home in the City of Rochester, you can take advantage of the University's 3+3+3 program — a collaborative grant program where the City of Rochester, the University, and GRB each provide up to $3,000 for university employees toward the purchase of a home in neighborhoods around the university. Contact GRB or ask your Realtor for more information. There is a neighborhood sure to fit your lifestyle!
You'll Love it Here! We ROC!
GRB is a proud and active member of the Rochester community – a wonderful place to live, work, and raise a family. With unique places to eat and drink; weekend festivals and cultural activities to attend; world-class art galleries; scenic trails and hiking; not to mention our proximity to Niagara Falls, wineries in the Finger Lakes region, and just a few hours to the Adirondacks, we know you'll love it here as much as we do.
Want to kick off your Rochester experience in style?
Try these "Top 10 Things that ROC" to get acquainted with your new community:
Take a boat tour on the Erie Canal and go through a lock
Eat a garbage plate
Attend one of the many summer festivals featuring art, food and music
Visit historic sites honoring Susan B. Anthony and Frederick Douglass
Attend a performance at the Eastman School of Music
Watch the sun set over Lake Ontario
Head outside to watch or participate in soccer, lacrosse, baseball, football, golf, volleyball or skiing
Chill out with an Abbott's Frozen Custard (don't call it ice cream!)
Hit the wine, cheese or craft brewery trails in the Finger Lakes
Take a hike on one of the area's hundreds of miles of trails (check out the TrailsROC app)
More great information about Rochester's past and present can be found in the "We #ROC: 100 Reasons to Love the Rochester/Finger Lakes Region" digital book.
Welcome to Rochester. Welcome to GRB!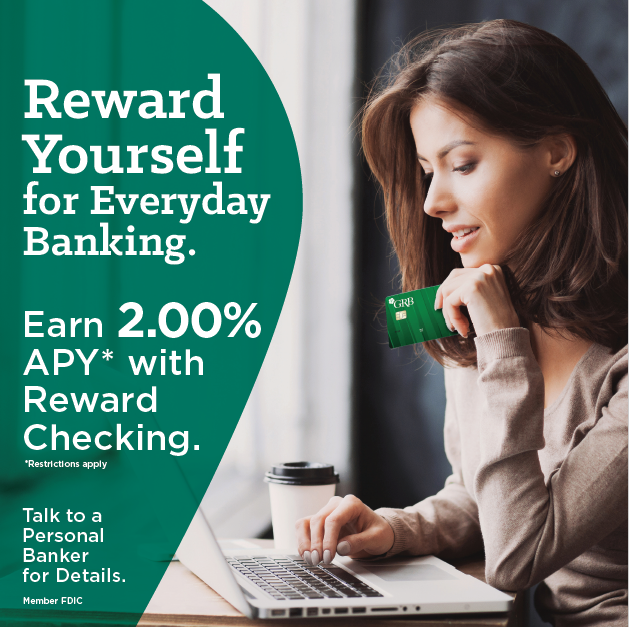 One Local Bank, a Full Range of Services
We know that moving to a new city and beginning a demanding new position can be a challenge. Let us help. Our Personal Bankers will assist you in opening your bank accounts and making sure your money always works hard for you. Our Reward Checking account pays monthly interest and we have no-frills accounts, too.