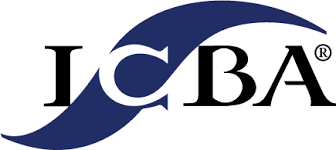 We are proud to announce that GRB has been recognized by the Independent Community Bankers of America (ICBA) as one of the "top-performing community banks of 2021" in the most recent edition of "Independent Banker" magazine. Ranked at no. 21 in the $300 million to $1 billion asset category, GRB is the only Western New York bank on the nationwide list.
ICBA's calculations aim to recognize community banks that are consistent high performers. Using FDIC data, ICBA looks at pre-tax return-on-assets (ROA) figures from the past three years. Only four community banks in New York were part of this year's ICBA list of 75.
In an interview conducted by Independent Banker magazine, GRB President and CEO Philip Pecora attributed GRB's success to helping small businesses through its Small Business Administration (SBA) lending activities, exponential growth in the bank's mortgage business, and significant investments in technology.
"We focused on technology to handle the transaction side of our business, to make the back end seamless. That allows us to focus on the personal side of the business," said Pecora. "What differentiates us is the personal relationships, but the technology is a must-have."
Being recognized for our profitability is certainly a significant achievement. But it would not have happened if not for the extraordinary efforts of the entire GRB employee team through some very challenging times. Our ability to move forward and still focus on our sales and service goals was critical for the bank and for its customers.
The complete list of ICBA's "top-performing community banks" in Independent Banker magazine is available online at https://independentbanker.org/2022/05/the-top-performing-community-banks-of-2021.
---