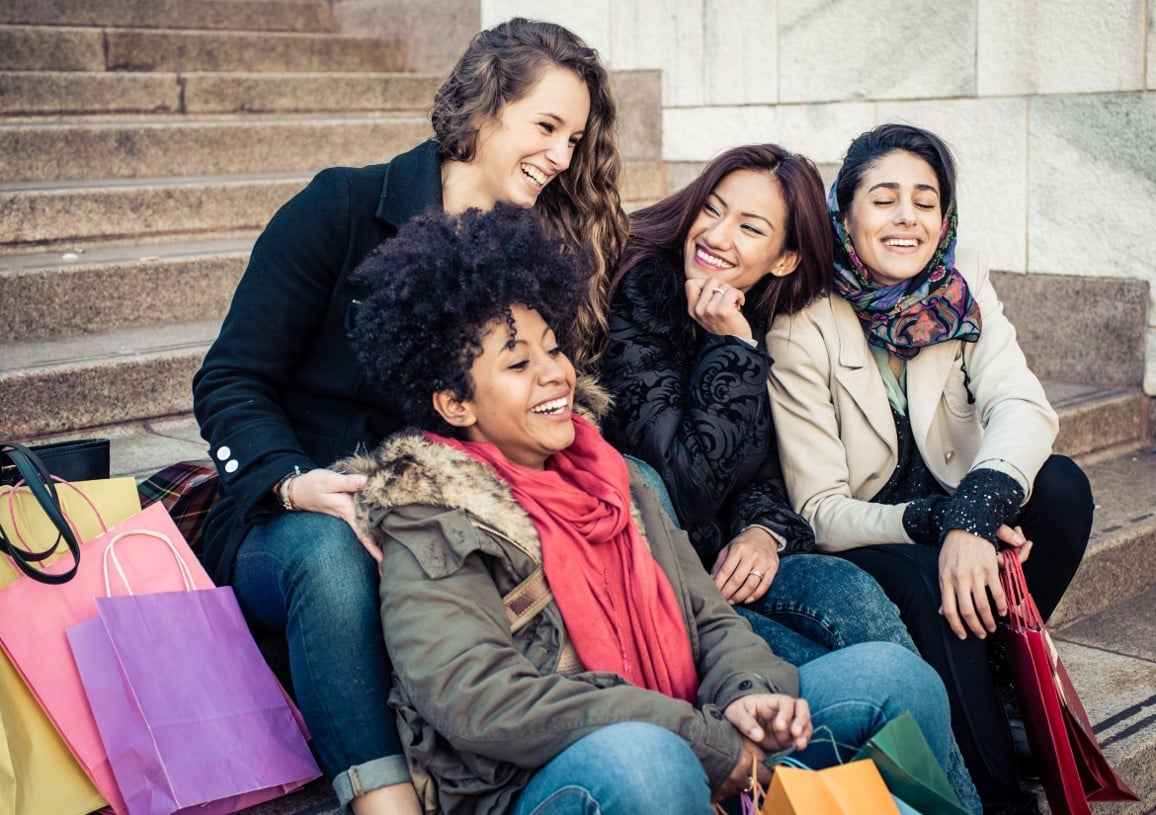 With Small Business Saturday® just around the corner and so many small businesses still reeling, the #ShopSmall movement is more important than ever.
According to a report released by the NFIB Research Center, 76% of small businesses say they have been negatively impacted by the COVID-19 pandemic. In addition, 68% of owners say they're very concerned about its potential impact on their business. It's also important to remember that more than two-thirds of every dollar spent at local small businesses stays in the local economy. So Small Business Saturday makes a real impact.
Here are a five things you can do to help your favorite small businesses this holiday season – and every day:
Leave a Positive Review (or a Few)
Do you buy anything these days without reading the reviews? A positive review can have a tremendous impact on a small business. Set a goal of leaving three rave reviews for your favorite small businesses.
Refer a Friend
If you received amazing service, found a great deal, or purchased a unique item, tell someone else about it. It's a little like a review. But your family and friends are even more likely to follow your lead and shop at a small business you've recommended. Your referral is incredibly valuable. Make a point to tell three people about your top picks in the area.
Shop Online
If parking or weather becomes a concern on Small Business Saturday, many local businesses have wonderful online stores, too. You can always stop in and pick up your purchases when it's more convenient or have them delivered.
Make a #ShopSmall Tradition
Many people have long-standing traditions for Black Friday shopping, why not do the same for Small Business Saturday? Wear an ugly sweater. Start out early and have a wonderful breakfast at a local restaurant. Shop 'til you drop the rest of the day at local stores or select a village setting and hit every store on the block. Then, have dinner at another local restaurant. Don't forget to leave great reviews everywhere you go!
Need Help Finding Small Businesses?
Sometimes we pass by wonderful businesses without really understanding what they do or what they sell. Make an effort to select a busy street and use a mapping tool to zoom in and find out more about all of the businesses in the area. You can also use the #ShopSmall mapping tool to find great local businesses.
In 2010, American Express created Small Business Saturday® on the Saturday after Thanksgiving to encourage people to Shop Small and bring more holiday shopping to small businesses. Since then, the movement has grown with more than 100 million U.S. consumers shopping independent restaurants and retailers each Small Business Saturday.
Have a safe and healthy holiday season and don't forget to #ShopSmall!
---