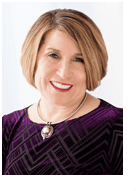 For those with a High Deductible Health Plan, your Health Savings Account is an important part of your health benefits package.
"To maximize its benefits, make sure and give it a 'mid-year check up,'" says Genesee Regional Bank's Health Savings Account Relationship Manager Laura Benotti.
"Your situation may have changed significantly since the beginning of the year," noted Benotti. "If you aren't maxing out your HSA contribution and you end up adding a new medication or treatment, you could fall short in your account and not be able to take advantage of all the pre-tax savings offered by your HSA. Take this opportunity to figure out whether you need to make some changes while there is still time to spread additional contributions out over the remainder of the year."
Benotti also points out that the opposite problem can also occur…contributing too much. Since HSA dollars are saved as pre-tax dollars, if you contribute too much to your HSA account you will need to rectify the situation prior to filing your taxes or face an excise tax.
---