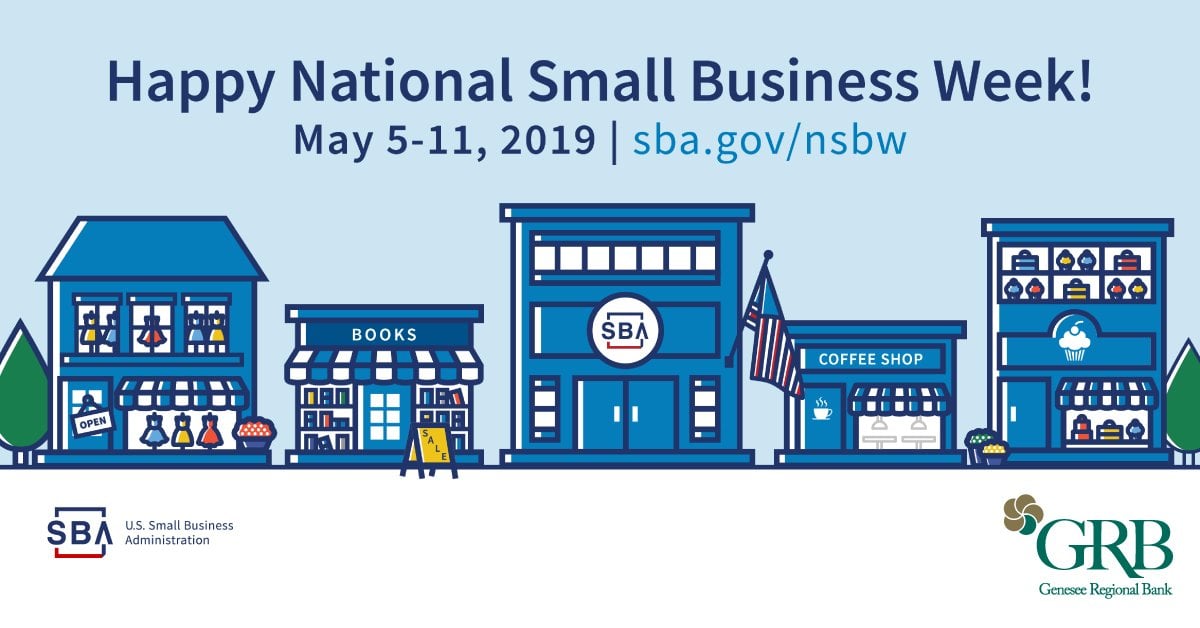 At GRB, we celebrate small business every day. We're a small business and we are deeply engaged with the small business community here in Rochester.
We know this community and understand its unique needs and opportunities. We are proud of the hundreds of commercial clients whose innovative ideas and hard work have fueled our local economy and supported its many charitable efforts.
Small business is the foundation of this community and we are proud to share the story of some of the many successful entrepreneurs with whom we have had the pleasure to work on our Community page.
Congratulations to our business owner clients and to all those who have had made the bold move to turn their vision into reality. To recognize your efforts, we are offering a number of activities this week:
Drop in to our branch locations (schedule below) and treat yourself to some "me time" with a cup of coffee, delicious treats, and a FREE GIFT from GRB.
Wednesday, May 8

Greece Branch

4180 W. Ridge Rd.

10 a.m. to 3 p.m.

Thursday, May 9

Winton Branch

1850 S. Winton Rd.

10 a.m. to 3 p.m.

Friday, May 10

Pittsford Branch

3380 Monroe Ave.

10 a.m. to 3 p.m.
Check out our social media channels for infographics and information on the contributions small businesses make economically and in the community — feel free to share!
Talk to your relationship manager about the latest GRB tools, products and services to help you reduce costs, guard against fraud, and enhance your operations.
Happy National Small Business Week!
---