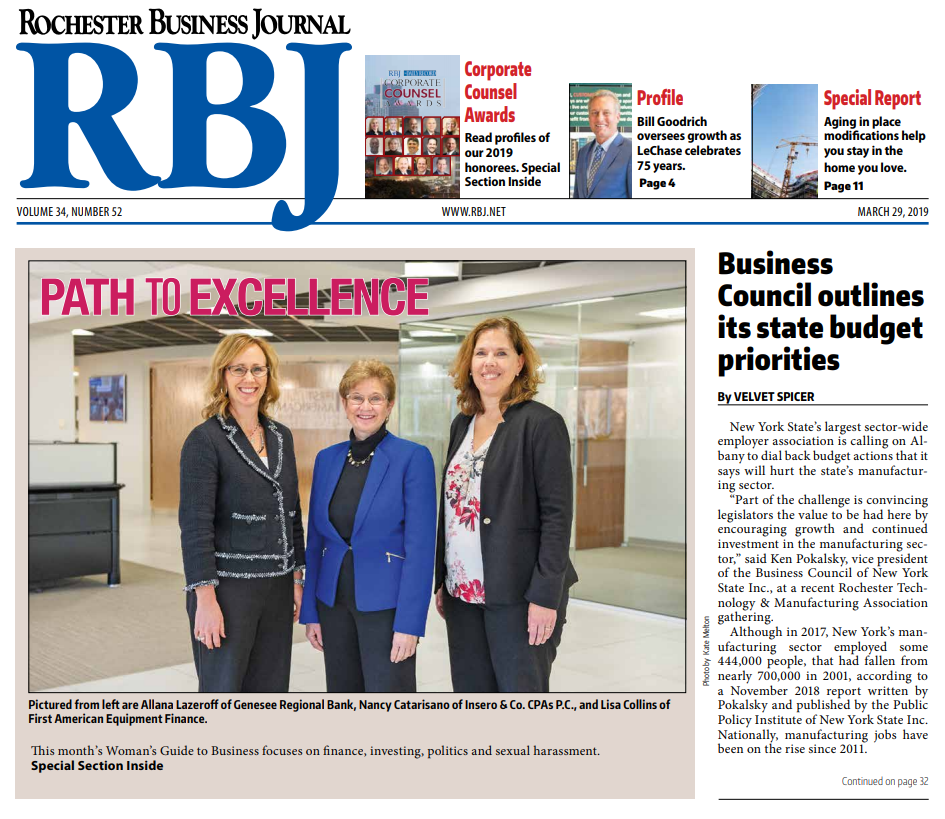 After being named to the 2019 class of the Women of Excellence, GRB's Executive Vice President and Chief Operating Officer Allana Lazeroff also appeared on the front page of the Rochester Business Journal's March 29 issue. The article focused on Women in Finance and offered a look at Allana's career and experiences as she honed her leadership skills.
Allana's 30-year career in finance has included experiences in human resources, retail and commercial banking and operations. With the last 11 years at Genesee Regional Bank, she has played an integral role in the bank's growth from $100 million in assets to more than $560 million. Allana also served as a founding member and executive sponsor of GRB's Women @ GRB group, dedicated to to helping "educate, celebrate, and inspire GRB Women to achieve their personal definition of success."
In the article, Allana acknowledges sometimes "being the only women in the room," but notes that diverse perspectives are necessary and that maintaining authenticity is crucial for women to be successful as leaders.
"…Diversity, regardless of the type of diversity, whether that's gender, religion or race, allows a lot of different perspectives. The organization benefits when you have different perspectives represented."
To read the entire article go to the RBJ online at: http://bit.ly/AllanaPathtoExcellence
---