GRB is pleased to announce it was named no. 13 on the Greater Rochester Chamber of Commerce "2021 Top 100" list. GRB is the only bank on the Top 100 list.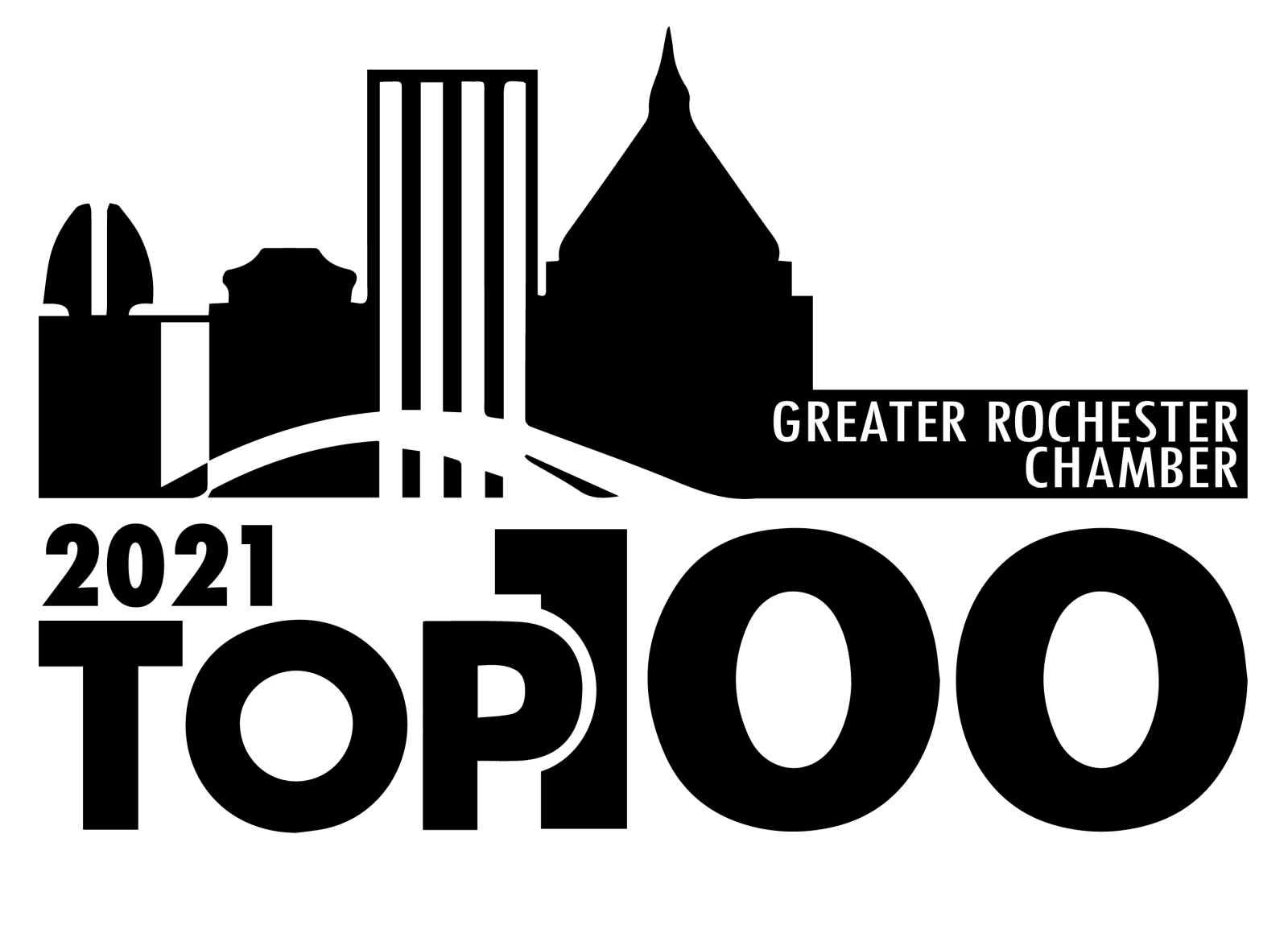 To be eligible for the Top 100, businesses must be privately held, headquartered in the nine-county Rochester region, and have earned at least $1 million in revenue in each of the three most recent fiscal years. The Top 100 is computed based on revenue growth, taking into account both dollar and percentage growth.
We are also proud to note how many GRB customers and partners are on the Top 100. The exciting new ideas brought to market by newer companies on the list and the consistent growth of those who make the list year after year are a testament to the strength and innovative spirit of this region.
Congratulations to everyone on the list for 2021! The full list can be found on the Chamber's website.
And a sincere thank you to our GRB employees. Your hard work and commitment to serving our customers made this achievement possible. The last 18 months have completely changed how many of you do your jobs. Your ability to adapt and continue serving our customers with focus and commitment is nothing short of spectacular. You are appreciated each and every day!
It is not lost on us how challenging the environment was for so many last year and as we enter the last quarter of 2021. We are happy to be recognized as part of the Top 100, but we know there is a lot of work to do in our community to ensure Rochester continues to provide opportunities and growth for individuals, families, and businesses. Today, we take some time to celebrate. But we know there is a lot of work still to be done. We love this community and look forward to the challenge!
---