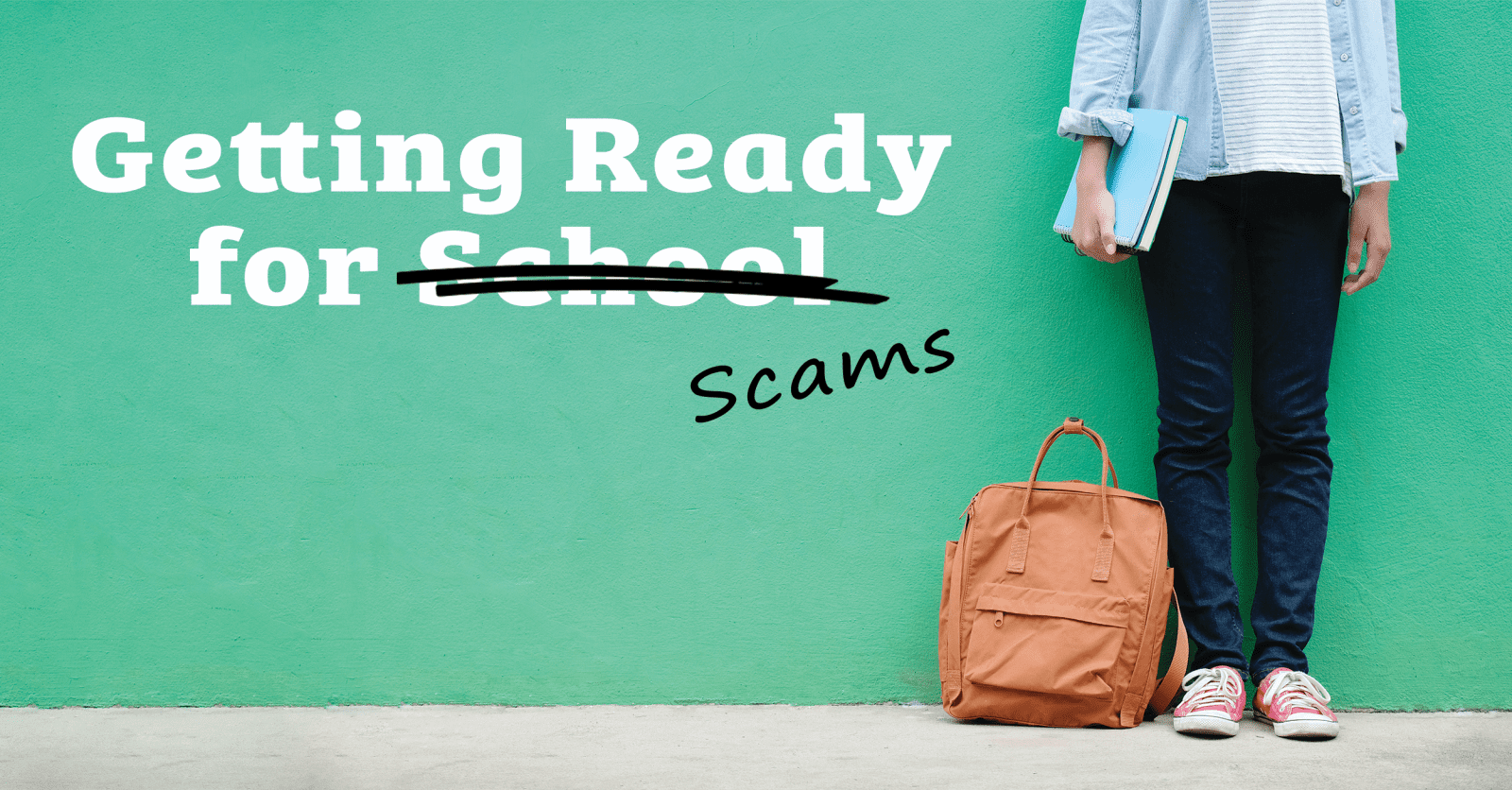 It's that time already. Students returning to campus, and scammers often come along for the ride. Fraudulent offers and discounts are targeted at college students looking to save money wherever possible.
The list below provides information on a few of the scams commonly targeted at young college students. But the list is by no means complete. Scammers come up with new ideas for separating you from your money all the time. Always complete your due diligence and check for any malicious actions or warning signs when the deal looks too good to be true!
Property Rental Scams
Thieves may pose as someone selling or renting a property and approach students looking to live off-campus. Scammers promise to rent the property once they receive payment. But once the payment is received, the scammer disappears.
Protect yourself by never paying a deposit without seeing the property in person. Always review the lease agreement before paying or signing.
Laptop + Cell Phone Scams
Scammers entice young adults with misleading or false advertisements offering hefty discounts on cell phones, laptops or other devices. Victims end up on predatory websites where "big-ticket" products are offered at aggressively low prices, or even for free. The scammer's goal is payment for a product they will never send or to collect personal information from the victim.
When making a large purchase, such as a cellphone, laptop, or tablet, be sure to make your purchase through reputable websites rather than through targeted advertisements.
Online Textbook Scams
Fraudsters create fake websites offering discounts on college textbooks. Unfortunately, students never receive the books. They waste class time without the proper materials and they lose the money spent on the book.
Be sure to purchase or rent your textbooks through your university bookstore or reputable publishing companies, and use buy-back programs.
Scholarship Scams
These scams target students looking for assistance paying for college tuition. The goal is to get students to provide personal information or pay upfront fees for non-existent scholarships. Keep in mind that most scholarship information is available for free.
Your best defense against scholarship scams is to visit the Department of Education's website on scholarships. Students will have access to free resources on scholarships or find alternative options for financial assistance.
GRB is Here. For You.
At GRB we do our best to stay up to date on the latest scams and fraud trends to keep you and your finances safe. To learn more about how to protect yourself, visit our Security Resources page.
If you are a GRB customer and believe you are a victim of fraud, visit our Report Fraud page to receive the proper help.
---