The last 30 days have represented a time of change in the Rochester housing market. Coming off two prior years characterized by low inventory, multiple bids, and way-over-asking-price offers, many potential buyers became frustrated and simply put their home ownership dreams on hold. But change – and opportunity – may be on the horizon.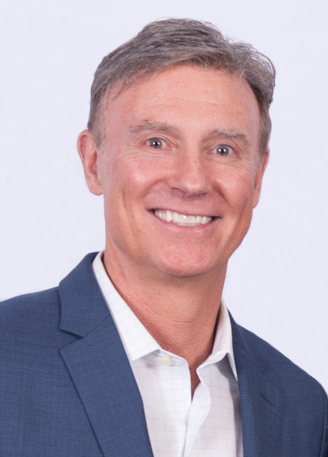 Although anecdotal at the moment, GRB's mortgage team is seeing a small, but important shift in the market. This could be good news for buyers, especially those counting on grant and discount programs or government-backed loans – like Federal Housing Authority (FHA) and Veterans Administration (VA) – to secure financing and get an offer accepted.
"It has been a very difficult market for many buyers over the last two years. Rochester has been an exceptionally hot real estate market and buyers with 20% down or the ability to make a cash offer certainly had an advantage," said GRB's SVP, Residential Mortgage Manager Mike Pulver. "Many buyers were priced out of the market by overbidding or lost out to conventional or cash financing offers. So, many well-qualified potential buyers just put their purchase plans on hold."
Getting Back on the Horse
In fact, buyer pessimism grew more prevalent for homebuyers in July, with the Fannie Mae Home Purchase Sentiment Index (HPSI) falling to its lowest level in 11 years. But that broad feeling of pessimism may be a key reason for smart buyers to begin actively searching again and "get back on the horse."
"If people have backed away from looking for a home, there may be less competition for the available inventory. We're seeing a couple of favorable conditions start to emerge for buyers across the board," said Pulver. "It's too early to call it a trend, but it may be an opportunity."
So, what has changed?
Fed Rate Hikes – While these increases traditionally have more of an impact on short-term lending rates, the boost has helped cool the mortgage market, too. While this did lead to an increase in mortgage rates, recent activity has seen rates pull back a bit. Historically today's rates, hovering between 5.50% and 6.00% (as of 8/10/22) for a 30-year mortgage, are still very favorable.
Housing Inventory Increases – Inventory levels may have hit their lowest point and could be inching upward. More homes to purchase means less demand for each home. For potential buyers, this means fewer bidding wars and a better possibility of getting an offer accepted using a grant program or government-backed loan.
Different Financing Strategies
"Right now, it's a mental game for many potential buyers. They are struggling to overcome the mindset that they need to wait for rates to drop back to 3.75% so they 'get the best deal,' " said Pulver. "The reality is we can still put together a great deal, it just requires different financing strategies."
With prices pulling back and bidding wars dissipating, buyers can put some of the extra money they needed for a downpayment towards points, "buying down" the interest rate to something lower. Each point the borrower buys costs one percent of the mortgage amount. So, one point on a $300,000 mortgage would cost $3,000.
"At top of market, we had homes selling for $100,000 over asking price. We're not seeing that anymore," said Pulver. "Think about the extra cost of the downpayment funds and financed amount in a situation like that. You can buydown the rate significantly with that savings. The buydown can lower the monthly payment and reduce the interest paid over the lifetime of the loan."
What Should Buyers do Now?
To be prepared, prospective buyers whould stay engaged in the homebuying process. Although many people did need to "take a break" after some disappointments, you never know when an opportunity may occur and it's best to be prepared: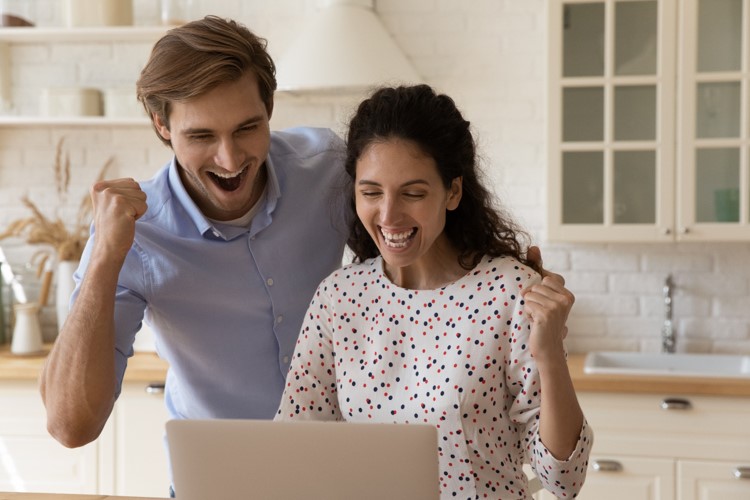 Stay in Touch with Their Lender – Reach out and make sure you are (still) prequalified or preapproved. Make sure to update your application with any changes to your financial position. Think about salary increases, new employer, additional loan you may have signed for (auto, furniture, etc.) or any other changes.
Revisit Their Wish List – Go back and consider what you wanted in your home and go over the rank order of those items again. With the experience you gained from past house-hunting activities, look at current properties on the market with a fresh eye.
Look at Today's Numbers and Don't Look Back – Talk to your lender or use an app to begin looking at numbers with today's interest rates and home purchase prices. So much has changed, make sure you are looking at your purchase numbers with up-to-date information. Pulver advises people not to get caught up in past numbers. Move forward with a clean financial slate and mental slate.
Trend or Temporary?
It may be too early to tell if we are entering a new phase of the market or a temporary condition. But being prepared remains critical to making a home purchase as the market evolves.
"There is definitely a different environment out there at the moment. We're keeping a very close eye on inventory numbers and rates," said Pulver. "The buyers who are the best prepared are the ones who may really be able to benefit from some of the uncertainty. Whether it's the start of a trend or a brief moment, buyers should be prepared. You have the best opportunity to take advantage of any opportunity that appears when you know your position."
If you are ready to begin looking to purchase a home, please reach out to GRB's mortgage team.
---