With Small Business Saturday just around the corner, the U.S. Small Business Administration has provided a list of 10 tips to help business owners take full advantage of the opportunity to connect with local shoppers.
More than two-thirds of every dollar spent at local small businesses stays in the local economy, so Small Business Saturday makes a real impact. Last year's Small Business Saturday sales reached an all-time high of $17.8 billion.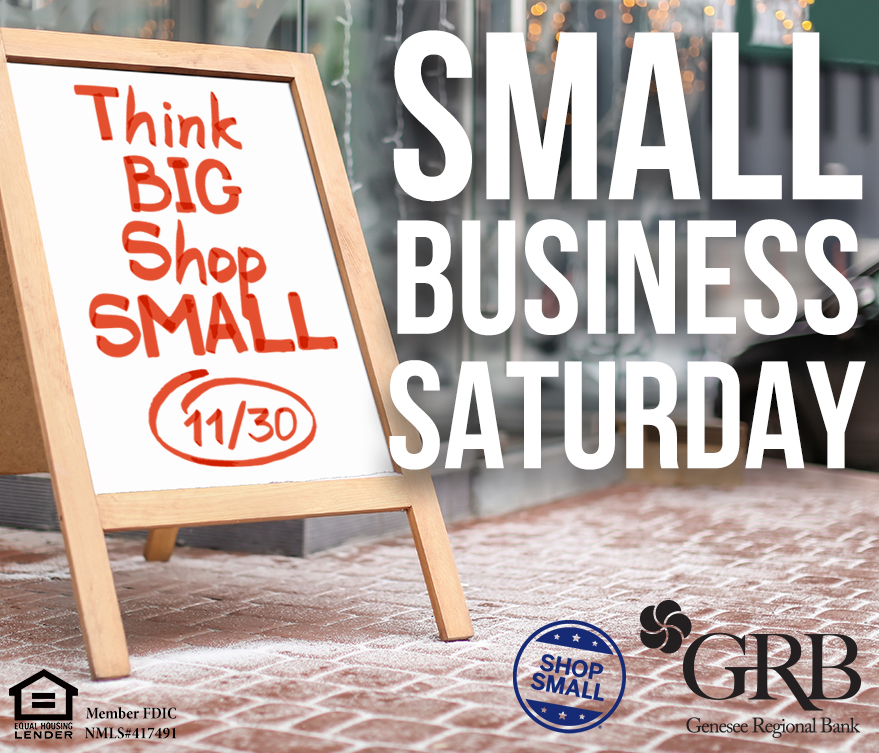 Use these last few days before Nov. 30 to make sure your business is prepared to capture the attention of shoppers and turn them into repeat customers with these SBA tips:
Give yourself a digital makeover. Check your website, social media accounts, and review sites to make sure all online information about your small business is accurate and up to date. Focus on what you offer, where you're located, and how customers can contact you.

Show what sets you apart. As a small business, it's tough to compete with big box stores. In your marketing efforts, make sure customers know what makes your small business special. This can be a unique product or service or simply creating an inviting space for shoppers. Whatever that may be, communicate it to customers.

Get social on social media. Promote Small Business Saturday deals and share how you're preparing your store. Use #ShopSmall on your social media posts to join the overall conversation. Encourage shoppers to snap a selfie and tag your business. This can increase engagement of your posts, potentially reaching new customers.

Plan an event. Organize a Small Business Saturday kickoff with food, drinks, and promotional items to draw shoppers in. Consider special discounts or free offerings for loyal customers. Set up an in-store activity that demonstrates your products or services.

Partner up. Contact other small businesses in your area and see how you can team up to provide special offers. Consider highlighting a local charity at your business. It's a great way to embrace the spirit of the season and give back.

Leverage local events. Identify other holiday events and determine how your business can participate. This could lead to repeat customers and help you become a bigger part of the community.

Promote gift cards. Many holiday shoppers buy gift cards or gift certificates for family and friends, representing a huge opportunity for your small business.

Stay open longer. Small Business Saturday will most likely be your busiest day of the year. Extending your hours by opening earlier and closing later could have a big impact on sales.

Chat with staff. Before Small Business Saturday, have a meeting with your staff. Reminding them to greet each shopper when they enter and exit your business. Thank them and show appreciation for their work. Making Small Business Saturday a win for your business is a total team effort!

Track success. Take a few moments after Small Business Saturday to analyze what worked and what didn't. This could help shape your strategy for next year.
Make a big splash this year as more people look to #ShopSmall! Good luck!
---