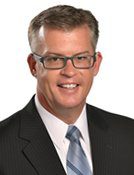 Mortgage Originator, Rochester
NMLS #616935
[email protected]
1850 S. Winton Road
Rochester NY, 14618
cell: 585.703.6620
office: 585.445.5613
fax: 585.427.7888

John DiSanto has been a mortgage professional for over 30 years.  His background as a mortgage originator, correspondent lending representative and sales manager have enabled John to develop the knowledge and understanding necessary to provide the highest quality service.  He realizes that mortgage financing is one of the most important financial decisions many people have.  Making sure borrowers know exactly what is involved in the mortgage process as well as providing accurate information and realistic expectations is at the center of his customer care philosophy. 
John has been recognized for numerous production awards through the years including a six time Chase Leaders Club recipient and was recognized in 2012 by the State of New York Mortgage Agency as one of their top producers. He has shown the ability to manage large volumes with a production level high of 232 loans in a year. He counts many Realtors, attorneys and financial professionals as associates.
With a dedication to meeting every borrower's need, you can rest assure that John's experience and approach will work in your best interest. You will always be informed and guided through the process. Whether you are a 1st time home buyer, inquiring about mortgage options or have unique circumstances, you can count on John to provide the best possible mortgage solution.
Testimonials
"I really enjoyed the process of getting my home mortgage through you.  Your experience and responsiveness really made me feel at ease.  This was the third home I applied for a mortgage, and by far, it was the best experience I have ever had.  I will refer you to anyone".
-Matt Colmerauer
---
"I bought a house on which I had to close in a ridiculously short period of time.  While researching lending institutions, John was recommended to me by a colleague at work.  Not only did John provide one of the most competitive rates but he also was the only one willing to try and get this done in my time frame.  He worked very diligently both with me and internally to get the necessary work done in order for me to make my date.  On at least 2 occasions he came to my office to deliver something or pick something up just to ensure the process was seamless.  I am very happy to say I own my home today thanks in large part to John".
-Douglas Healey
---
"John DiSanto arranged for my mortgage application appointment very quickly and completed the process in an efficient, professional and friendly manner.  I left this appointment feeling well treated and confident things would go smoothly.  I was not disappointed".
-Loretta Sprague
---
"Although I never ended up doing business with John, I have the utmost respect for him and would certainly refer him to any friends or family in the market for his services.  John took the time to listen to my objectives and, after gathering all of the relevant information, he was honest enough to tell me that I am better off exactly where I am rather than refinancing and incurring the costs associated with the transaction.  I have been in sales myself for 25 plus years and find that level of honesty to be a refreshing experience".
-Joe Cavallaro
---
"I just wanted to thank you for all your help!  We finally closed on the house and I am now a first time home owner!  Many thanks for your help along the way and for helping me go from a buyer to owner".
-Lydia Price
---
"I can say John DiSanto and his staff were wonderful, professional and business oriented.  John helped me through the entire process and I thank him so much.  Words cannot express my thanks and appreciation".
-Jerry Belton
---
"Thank you! Thank you! Thank you!  You have worked the hardest to put my mortgage together and I am sincerely appreciative".
-John Darrow
---
"Thank you so much for your hard work during our mortgage application process.  Three generations of my family can now enjoy time together in ways we never had before".
-Valerie Aarne
---
"I can never thank you enough for all your help and kindness".
-Diane Harrington
---
"I wanted to take a minute to let you know how much we appreciate all of your time and effort you put forth to get our mortgage done.  I truly feel like we have been given a new start".
-Barbara Rose
---