On which devices can I use Google Pay?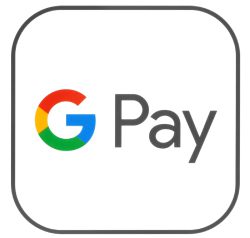 You can set up a Google Pay Digital Wallet on eligible Android phones. Check if your phone is compatible to make purchases using Google Pay.
How do I add my GRB Debit Card to Google Pay?
Open the Google Pay app on your device.
Navigate to Payment on the bottom of your screen, and click "+ Payment method"
Select Credit or Debit Card
Take a picture of your debit card within the wallet app or type your debit card number in manually.
Enter your 3-digit security code from the back of your debit card and continue
Next, you will be prompted for additional verification. You will be provided with the option to receive a one-time passcode to be sent via text message and/or email to your mobile phone number or email that GRB has on file. In addition, you will also have the option to call GRB to verify your card. Once you receive the one-time passcode, return to your Google Pay app and enter the code.
Confirm card and accept the Genesee Regional Bank Terms & Conditions
Make your GRB Debit Card your default payment card!
How do I add my GRB Debit Card to Google Pay on an Android Wear Watch?
To set up your GRB Debit Card on your Android Wear watch, open the Google Pay app on your Android Wear device and select the "Get Started". If you have not already set up screen lock, set it up at this time. Then, on your Android phone, follow the instructions to add your debit card (this will only add a card to the Google Pay app on your watch). The card you added should now show up on your Android Wear device.
How do I know if Google Pay is accepted at a retailer?

Look for the contactless symbol and/or the Google Pay logo on the retailer's card reader or elsewhere in the store to make a purchase with Google Pay. See a sample of retailers that accept Google Pay.
How do I make a payment with my Google Pay Digital Wallet in a store?
Unlock your phone and hold the device close to terminal. There is no requirement to open the Google Pay app. Once the purchase is complete, a checkmark will verify the completed payment.