GRB provides a wide range of financial services designed to help municipal organizations manage their funds.
Through the GRB Municipal Sweep, your public unit can access multi-million dollar FDIC insurance on funds placed into money market deposit accounts using the ICS® or Insured Cash Sweep service.
How it Works
GRB is a member of the Promontory Interfinancial Network, LLC, allowing us to place funds into money market accounts at other member banks, in increments less than the FDIC insurance maximum, so that both principal and interest are eligible for FDIC protection.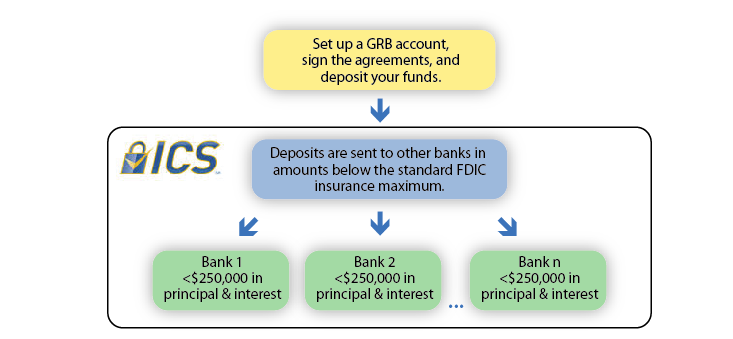 Benefits
Placement of your funds through the ICS service is subject to terms, conditions, and disclosures set forth in the agreements you enter into with us, including the ICS Deposit Placement Agreement. Limits and customer placement eligibility criteria apply. Program withdrawals are limited to six per month.
For more Information on FDIC Insurance.
Contact Us