High volume of Cash or Coin Deposits?
Let GRB's Smart Safe Cash Vault Service help you make the deposits quickly and securely, without needing to transport the cash and/or coin to the bank.
Deposit your cash and coin at your location(s) in a secure vault, and let us do the rest.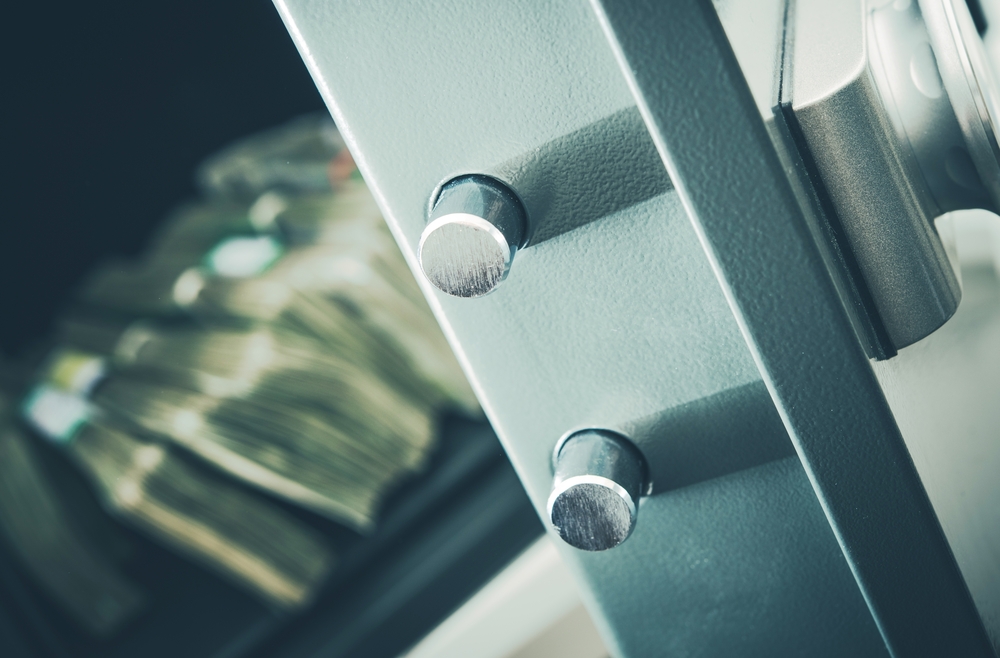 Safeguard Your Deposits
Help safeguard your deposits and your employees with Smart Safe. Handling large amounts of cash and asking employees to make deposits can be risky for your employees and your business. Eliminate the risk, streamline your business and improve your cash flow with our easy-to-use service.
How a Cash Vault Service Works
A secure vault is installed in your business to accept deposits. As those deposits are added, at your direction during the business day, you receive same-day credit for those deposits received by the cash vault.
This one-stop service also ensures all deposits flow into your core business account. You don't need to maintain accounts at multiple banks just because of their proximity to one of your store locations. All deposits automatically flow into your main GRB business account.
Convenience and Security
Smart Safe from GRB provides your business with convenience and security so you and your employees can focus on the business, not handling cash. Benefits include:
Reducing risk associated with employees handling cash deposits. Now, your on-site vault keeps the cash and trained security couriers carry the cash to and from your vault.
Improve your cash flow. As deposits are added to the vault, you receive same-day credit in your account, reducing delays and improving business cash flow.
Need More Information?
Contact GRB's Cash Management Team