We are proud to announce that GRB President and CEO Philip L. Pecora was named to the Rochester Business Journal's Power 100 List for 2023. The Power 100 recognizes community leaders making a positive impact on the Greater Rochester region.
Leadership in the Region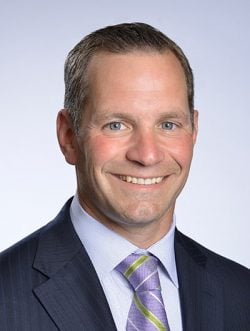 According to RBJ Associate Editor and Publisher Ben Jacobs, "As with last year, the mix of industries represented is no surprise.
"The health care industry and the nonprofit sector, which are heavily intertwined in Rochester, have faced significant challenges over the past three years and many leaders from these areas appear on this list.
"Banking and finance, education, law, manufacturing, technology, and real estate and construction also have a significant presence here and in our local economy.
"Over the rest of the year, as we did last year, we will delve deeper into several of these industries — banking and finance, accounting and insurance, health care, law, real estate and construction — with Power 30 lists that will allow us to highlight more people who are working to make an impact in Rochester."
GRB's Growth

GRB was established by Founders E. Philip Saunders and partner Dan Gullace in 1996. Their goal was to re-establish a community bank presence and grow small business in the Rochester area. Since that time the bank has continued on a consistent growth path with more than a billion dollars in assets. 
Under Pecora's leadership, GRB spent the last three years focusing on bringing financial stability to small businesses and consumers. The bank supported the small business community during the Paycheck Protection Program and earned a Gold Award from the U.S. Small Business Administration for its small business lending activities last year.
We are proud of GRB's community commitment and proud to have Pecora's efforts recognized as part of the Power 100.
Read more on Phil's Power 100 profile on the RBJ website.
Congratulations!
---