Maximize Interest Earnings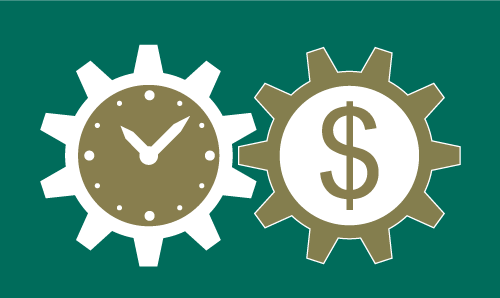 Sweep accounts provide a way to ensure your funds are used to maximize interest earnings instead of sitting in low-interest accounts. Sweep accounts remain liquid while still earning higher interest rates – a win-win.
Sweep accounts are quite common as business investment tools, especially for those that need daily cash flow but also want to maximize their earning potential on any cash reserves. A business sweep offers users significant flexibility in how the account is set up, including ensuring a minimum balance is always maintained in the main account.
How it Works
On a daily basis, GRB will automatically transfer excess balances into an interest-bearing account, allowing your business to earn a competitive rate of return on your funds. GRB's loan sweep links your business checking account and line of credit. Line advances and paydowns are initiated automatically as needed.
Sweep Advantages
There are a number of benefits associated with sweep accounts:
Contact Us